~by Sam Insanity, written on 2nd July 2011
So you're sick and tired of the free ghetto gym in your apartment with no airconds installed, and they're lucky enough to have broken windows if no windows at all.
Many times the lack of equipment leaves you waiting for your turn on the machines. Worse still, the other men there workout with no manners smoking at the same time without shirts and press their half-naked gross chest hair on the bench, spewing sweat all over the equipment.. plus, they stink.
They have this strange fetish of getting attention fror their unshaved chests..
besides enjoying the fact you can smell their odor.
Before you walk into any of the fitness clubs below, it's good you trusted your gut feeling and Google'd yourself to my blog, because as sparkly as they seem, they have a large set of drawbacks you must take notice of.
I'm going to show you reasons why you should stick to your tiny equipment-broken gym.
1) Membership Fees
Instead of thinking of using the gym, they'll end up using you.
I'll make it short. Keep in mind big gyms are usually commercialized and aim to make profit. Unless you can afford $200 a month and your own car, you shouldn't even be thinking of a kick-ass gym.
If you're already discouraged, you should stop reading and go back to good ol' sweaty ghetto gym.
2) Consultants / Staff
See cute ducky? that's you, right there.
The moment you step inside the gyms, you're a big fat innocent bird ready to be hunted down by 'consultants' who are actually salesmen standing around all day near the entrance waiting for people like you to come in.
But wait. These slimy 'consultants' are disguised as . . . .
Believe me baby.. because my smile, can make your day.
Tall dark Tarzan-like handsome men with broad-shoulders showing off their glossy teeth with their nicely groomed hair wearing a tight shirt displaying fit muscular bodies always giving you big, wide, smiles. They bear a 'Consultant' tag and will always speak highly of the gym in which their sparkly image are embodied.
When in truth . . . .
They really are slimy, calculative salesmen.
These fake-ass marketers have only one mission; which is to show you the agreement form, get you to hand them your credit card and sign on the dotted line, on the same day.
Their second mission is to sell you that blasted annoying 'PT training' (personal training) which is a fucking scam stupid rich people pay for. They usually cost about $1300 for 3 stupid sessions which you could do yourself, and these mosquito salesmen offer attractive 'packages' or, 'promotions' such as '30 PT sessions only for $7200!'. Those annoying closers can go fuck themselves.
That's not all.
They will tell you about referral schemes and offer you free gifts such as cheap material poorly manufactured bags from India with big fancy logos, or tiny little fee discounts of up to $20. In return, they need you to tell your friends so they can suck money from them too.
You might find it strangely they speak very fast and powerful english vocabulary which they will use against you. They have been trained to memorize all marked-up fees and offer you seemingly 'irresistible discounts' which realistically are the normal membership fees.
Example: Actual membership fees $180, during explanation they tell you it's $250 and say "if you join today, you will be charged only $189 and instead of paying $400 deposit I will waive-off your deposit to $0.00."
Sounds good? then you have just been fooled. There have been many cases of members comparing fees with each other 'I joined for $189 a discounted rate per month, how come they only charge you $165??'.
See what I mean? These blood-sucking leeches see you as walking money and are zombie'd to be commission rats, earning bonuses paid by the gym from sales they make of your agreement.
A survey was done by 'Choice' magazine in May 2009 and found that Fitness First was actually the gym which deploys the most aggressive psychological techniques in getting customers to sign complicated contracts and not explain clearly about the cancellation policy.
These slimes are pure evil, stooping one level lower than lawyers.
3) Membership cancellation problems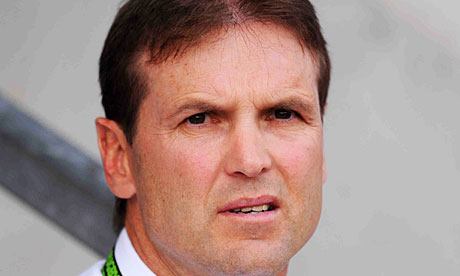 Once you sign on the dotted line and after a few months, decide to cancel, by then you have pretty much forgotten about a certain condition stipulated inside the Terms and Conditions which you probably didn't read at the beginning.
You will be obligated to pay a whopping cancellation fee of around
$200-$790
depending on how soon you cancel the membership. On top of that, they will charge you for one more month, because they just love milking money out of your pockets.
There have also been a history of
cancellation problems
where these giant fitness centres will
continue
to charge your credit card even after you terminate their services!
Your feeble attempt to accuse and stop the bullies from taking your money will result in a long long process. They will pretend they made an error and keep delaying your case until you forget all about the money they took from you.
Now hopefully you'll appreciate your sweaty ghetto gym and continue jogging outside during evenings!

~Sam Insanity